Hampstead Garden Suburb "rich in social promise and civic possibilities"
In March 1906, just over a year before the first construction work truly began on the Suburb's first houses, Henrietta Barnett wrote a letter to the Times newspaper, in which she declared:
"Today it has been my great pleasure to attend a committee meeting when the prospectus of the Hampstead Garden Suburb Trust (Limited) was signed by the president Mr Alfred Lyttelton, and by the five directors, Mr Frank Debenham, Sir Robert Hunter, Mr Herbert Marnham, Mr Henry Vivian, M.P., and myself, and under this guidance the one-year-old child has been launched into this troublous but appreciating world."
Details of the finances that had at that time been raised are given, and Henrietta's letter contains not just a rallying cry but her trademark turns of phrase and wit, which were to prove instrumental in selling her dream to the investors and "such mundane but necessary people"(!) as solicitors, bankers, auditors, secretaries, and surveyors who would be required to see it through to completion.
Twelve months earlier, a similar letter had been published which detailed the four goals of the nascent Garden Suburb Trust. Those aims were:
To advance the solution of the housing problem
To lay out a large estate as a whole
To promote a better understanding between the members of various classes
To preserve the natural beauty of the foreground of the western view from Hampstead Heath
Henrietta continued: "My much-enjoyed duties as honorary secretary are thus completed; the reins are taken now by abler hands than mine, and I am full of hope for the whole scheme, rich as it is in social promise and civic possibilities."
"For years … 'the cry of the children' … has sounded in my ears … and as I hold that women's chief duty is to be 'home-makers,' it is good and gladdening to me to feel that engardened homes will soon be provided within a 2d. fare of Charing Cross for children whose laughter is as music to the gods."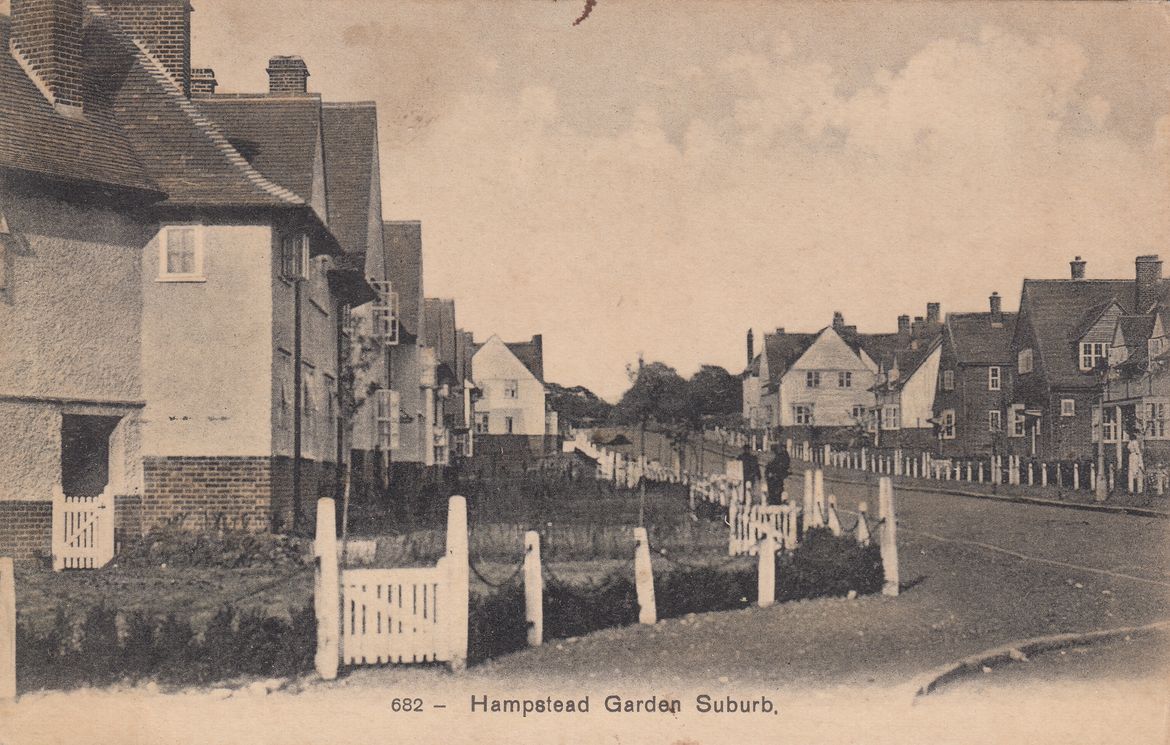 The Suburb in a c.1911 postcard showing the "engardened homes" soon to be provided - Source: HGS Heritage
She closed her letter by asking readers of the Times to invest, and help raise further capital, and declaring her title as having progressed from "the one-time honorary secretary of the trust and now a director of the new company."

Source: The Times, Monday 12 March 1906, p3.