Trust-led walking tours at this year's Proms at St Jude's
Posted on 14 Mar 2016
The Trust is once again proud to be involved with the Proms at St Jude's which takes place this summer from 25 June to 3 July.
As well as concerts and literary events, there are several walking tours on offer, including a handful by Trust staff. Each one will highlight a different aspect of the Suburb, from its very beginnings right up to what the Trust is doing to preserve its character and amenity for the future.
Two tennis courts now available for Suburb residents
Posted on 22 Dec 2015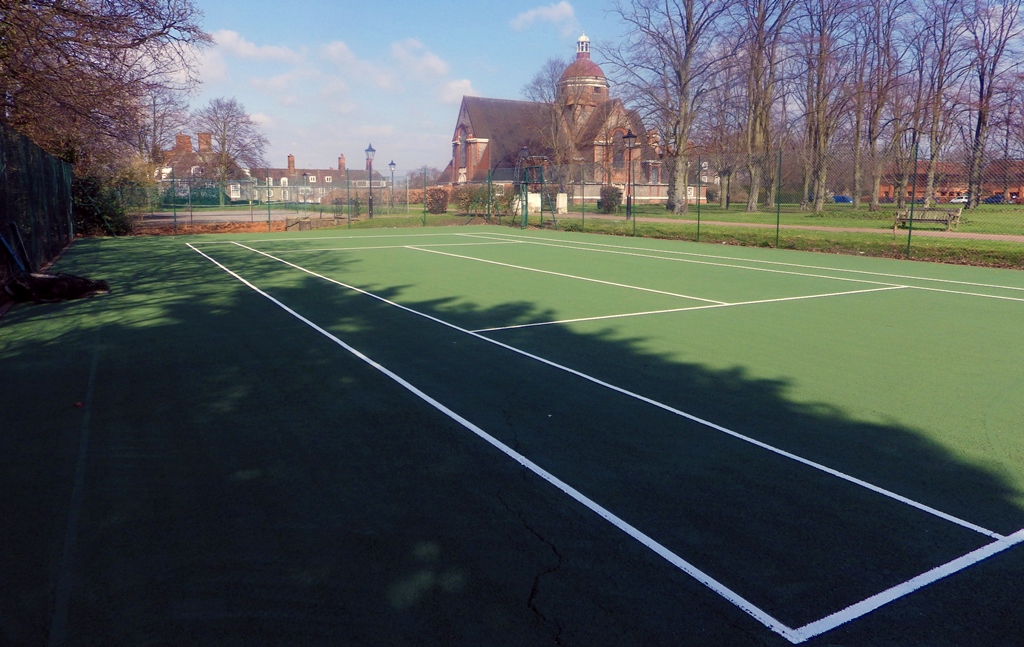 It may be a grey, mild December, but we are happy to announce that the second of our Central Square tennis courts is now available for use by Suburb residents.
The first court was refurbished opened up to users in spring 2015, and has proved very popular for most of summer and autumn. Suburb residents need to book their slots ahead of time via the Trust website. The single court has now received a thousand bookings since it opened in May.
The second court has been refurbished and painted, and is now ready for play. After the first court was so highly subscribed, it is hoped that the second court will allow even more tennis fans to have a match when the warmer weather returns.
To read more, and make a booking, head to http://www.hgstrust.org/trust-property/tenniscourts.shtml